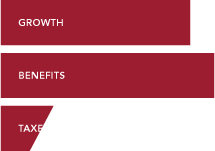 Fiscal advising
We cover legal person and legal entity liabilities in fiscal and tax areas with flexible solutions such as:
Fiscal advising and planning.
Appealing and other processes before the Tax Administration.
Presentation of taxes.
Admission and withdrawals of fiscal liabilities and Trade Tax (IAE).
Advising on capital gain and fixed capital inversions.
Acquisition and transmission of real states located in Spanish territory, and the performances of fixed capital.
Indirect taxes: Value-added Tax, Property Transfer Tax…
Planning and settlement of Personal Income Tax, Inheritance and Donations Tax.
Excise Taxes.
Any complex situation out of this section scope? Our consultancy team has your customized solution.
-
Do not let the pressure of fiscal liabilities stifle your life or your business.
-